I got a comment the other day from a new reader,
John
, who was admiring my
"ninja fuck my blog"
shirts* and asked, "Does it come in blue for boys?"
Well, it does now!**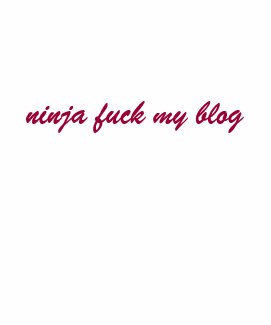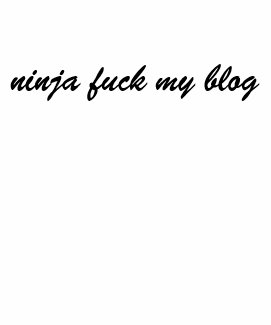 Saviabella Blog Tee Reverse
If anyone else has T-shirt design requests, please let me know. Here at Casa Bella, we aim to please those who aim to ninja fuck this blog.
*Anyone wondering how the term "ninja fuck" came to be associated with this blog should read this entry.

**To buy any of these shirts, you have to have a Zazzle account, which you can get at
www.zazzle.com
. Also, you have to change your Zazzle "account settings" to PG13. Then, you'll be able to click on the link and get your very own smut shirt. Not sure why Zazzle makes all this so complicated. Maybe I need to take my ninja fucking business elsewhere?